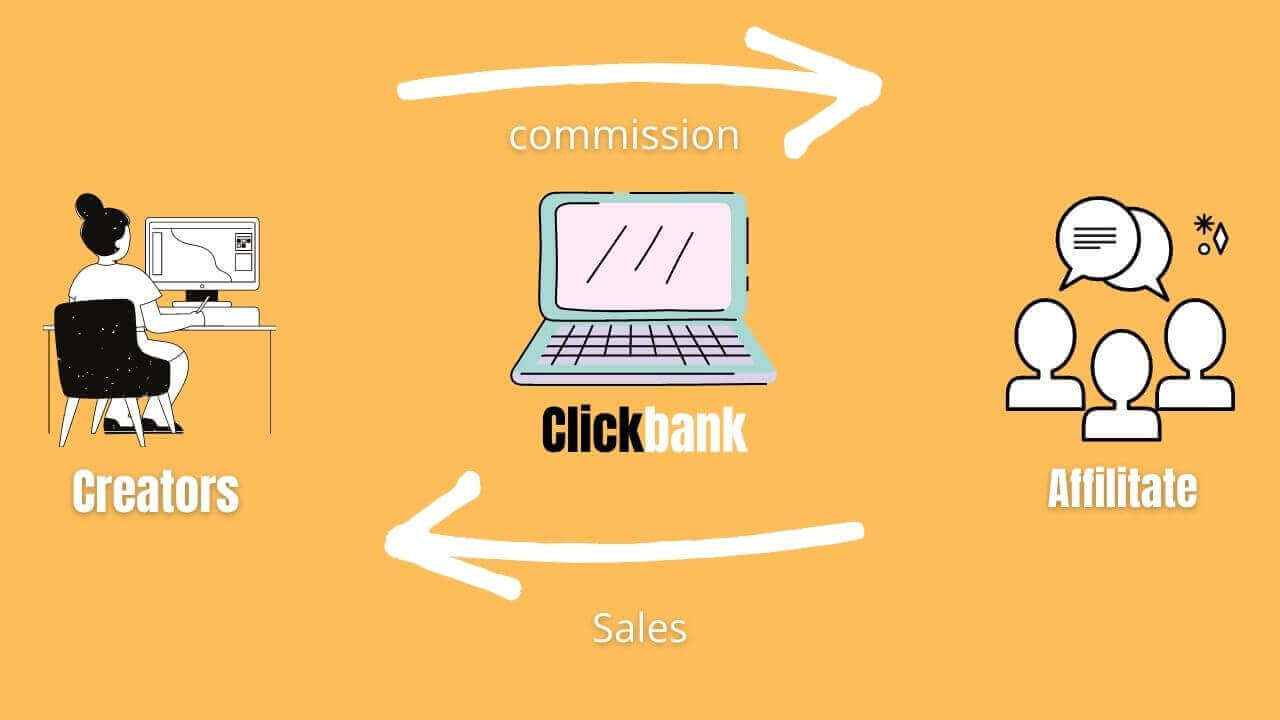 Hello, Maximum affiliate marketers among you may know the Clickbank affiliate program, but you will not have the idea of how to earn money from Clickbank.
Most new bloggers join an affiliate program and choose a product that is very scrubby, and try to sell the product.
But they do not know that you should not only look at the product sales commission but should also focus on many more points and select a product that is easily sold and you get a good commission.
Somehow, they bring traffic to their blog affiliate link but they are not able to sell anything. Most of the new bloggers make this mistake and later say that this affiliate program is not right.
If this is happening to you too, then you need to pay attention to these points.
What is Clickbank?
All of us consider it to be just a simple affiliate program, but it is a huge market place where you can make money from the manufacturer of the product to the affiliate marketer.
ClickBank is an affiliate program that offers product creators and affiliate marketers the opportunity to earn money without any paperwork and agreement.
What is ClickBank's affiliate program?
In Click Bank's Affiliate Program, you will get nothing but an affiliate link of each product which you can promote through your blog or landing page. Here you will find products according to your blog niche, which you can promote.
You can sign up for ClickBank's affiliate program for free and generate thousands of product affiliate links and if you bring traffic or sales to the products then you can get an opportunity to earn money.
In this platform, you can see your earnings in real-time. This platform allows you to sign up free and by your hard work, you are free to earn money here.
Hope you all now understand which concept Clickbank works and if you want to get access to this affiliate program and want to sign up free then you can visit ClickBank's affiliate program here.
Some Pros and Cons of Clickbank
Pros:
They provide you a high commission. Up to 75%
You are free to sell your product to a maximum of countries.
They provide some recurring offers, to improve your earnings.
You can sign up and start promoting products instantly.
Selling products is very easy.
You can select products according to your blog niche.
Cons:
There are lots of unuseful products with pages.
Competition is very high in some popular products.
There are only a few affiliates that provide banners of their site.
These are very high costs of e-commerce platforms.
Ways to promote Click Bank affiliate products
Blogging and landing pages: With the help of search engine optimization and your quality content, you can bring more traffic to your blog and if there is an affiliate link in your blog then you can convert visitors to sales but you have to provide quality content.
Facebook: You can promote your blog page or landing page on Facebook. There are millions of traffic by which you can promote your blog in which you have linked your affiliate products.
Facebook Ads. You can run ads on Facebook to promote your product. For this, you have to make an attractive affiliate product landing page and promote it by Facebook ads.
Google ads. You can run Google ads to promote your affiliate product. Here you can follow the same procedure as Facebook ads and get traffic to your affiliate link.
Blog distribution networks. These are those networks that help you to bring traffic to your blog like Tobola. You can also take help from these platforms.
E-mail marketing. Email marketing is one of the best ways that maximum bloggers mention you many times. Here you can collect e-mails from your visitors and then send them your affiliate link directly. Many of you know how email marketing works.
RECENT POSTS